Monta




In Latvia- late, in Poland - medium

Fruits: medium to large, broad conical, with medium ribbing at calyx, dark red, ground colour yellow or greenish yellow. At harvest ground colour green, over-colour brownish. Without thinning fruits may be below medium size.

Harvest with 'Spartan', in LV - 1st half of October.

Stores 6...7 months or longer. Eating maturity (Latvia) - after 2...3 months common storage.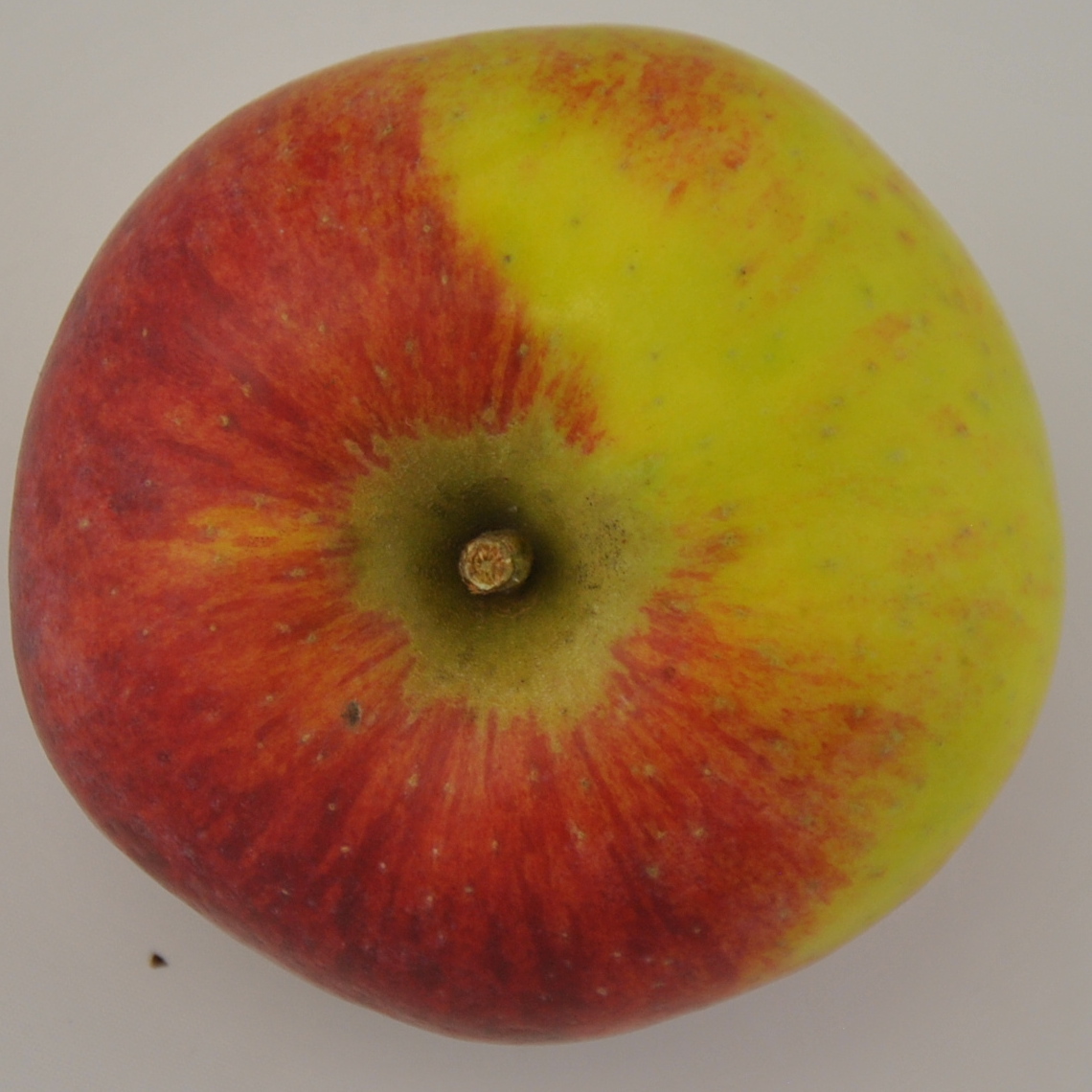 Stalk
Short, medium thick.
---
Stalk cavity : medium to deep, wide; russet medium.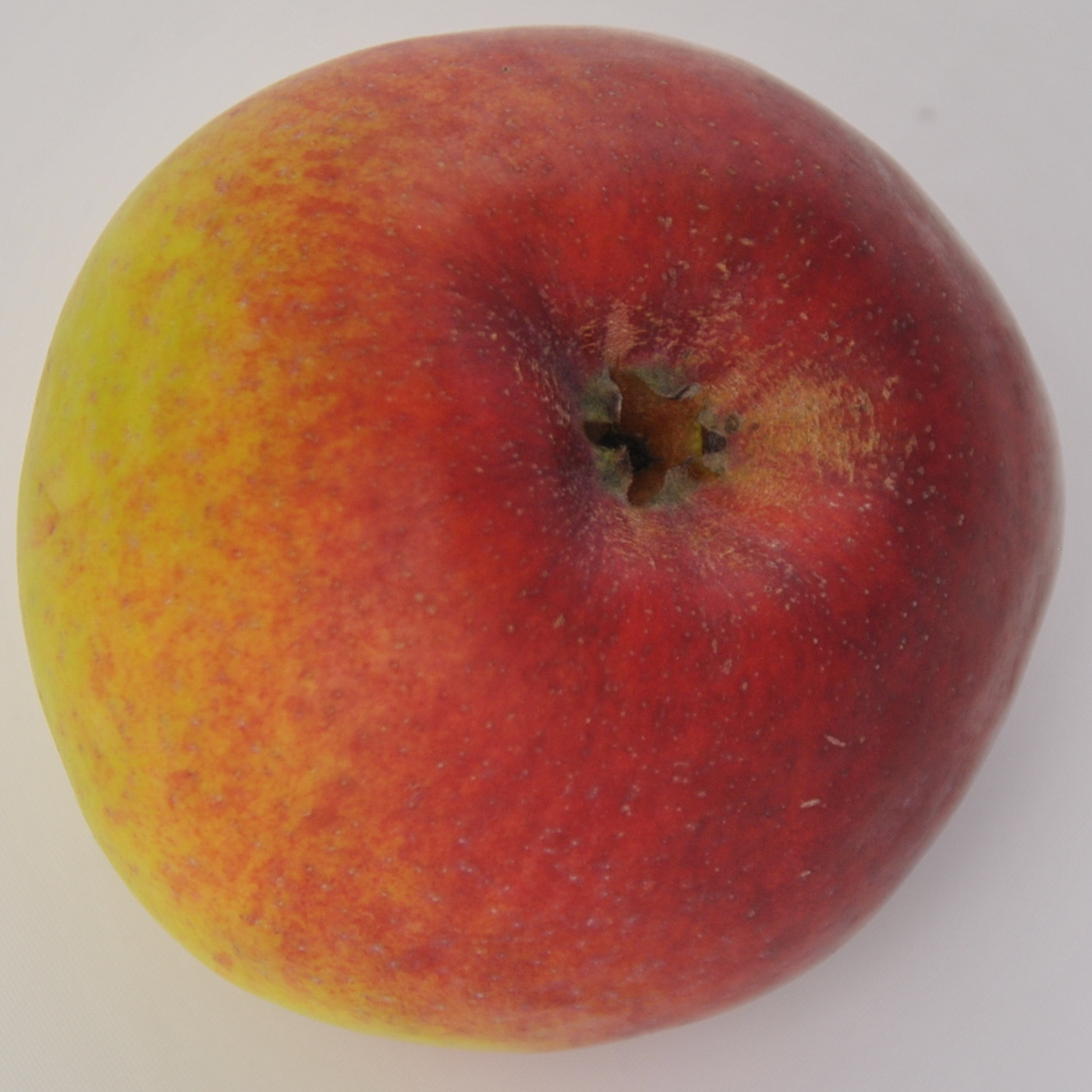 Calyx
Open or semi-open, medium size.
---
Eye basin : medium deep, wide.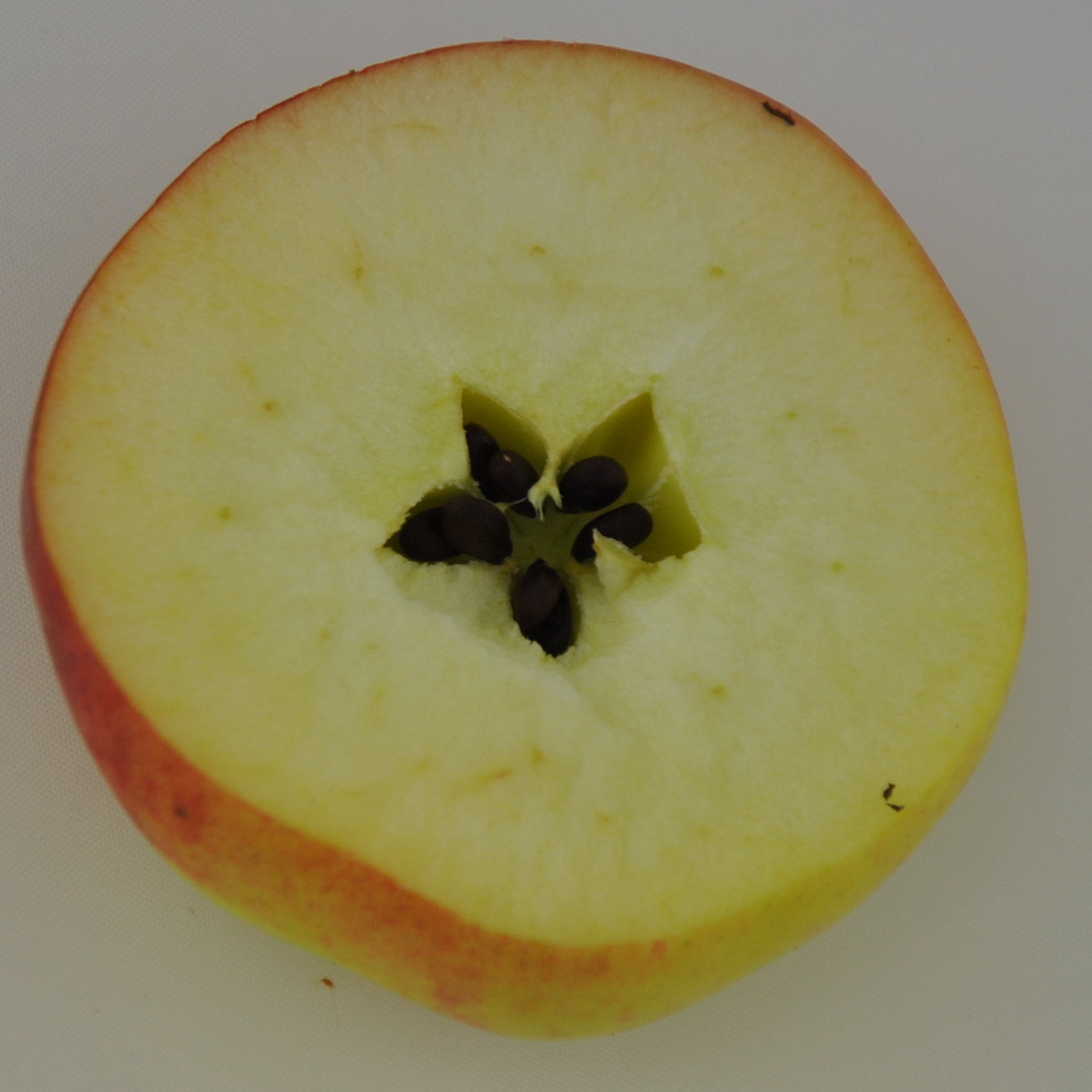 Flesh
Firm, crisp, juicy.
---
Brix : at harvest 12.5 %, at eating maturity 13-14 %
---
Flavour : subacid, good, aroma weak
---
Firmness : at harvest 8.4 kg/cm2, at eating maturity 6-7 kg/cm2
---
Seed locules : closed or semi-open
---
Titrable acids : at eating maturity 0.5-0.7 %
---
Total polyphenols : 170 mg/100g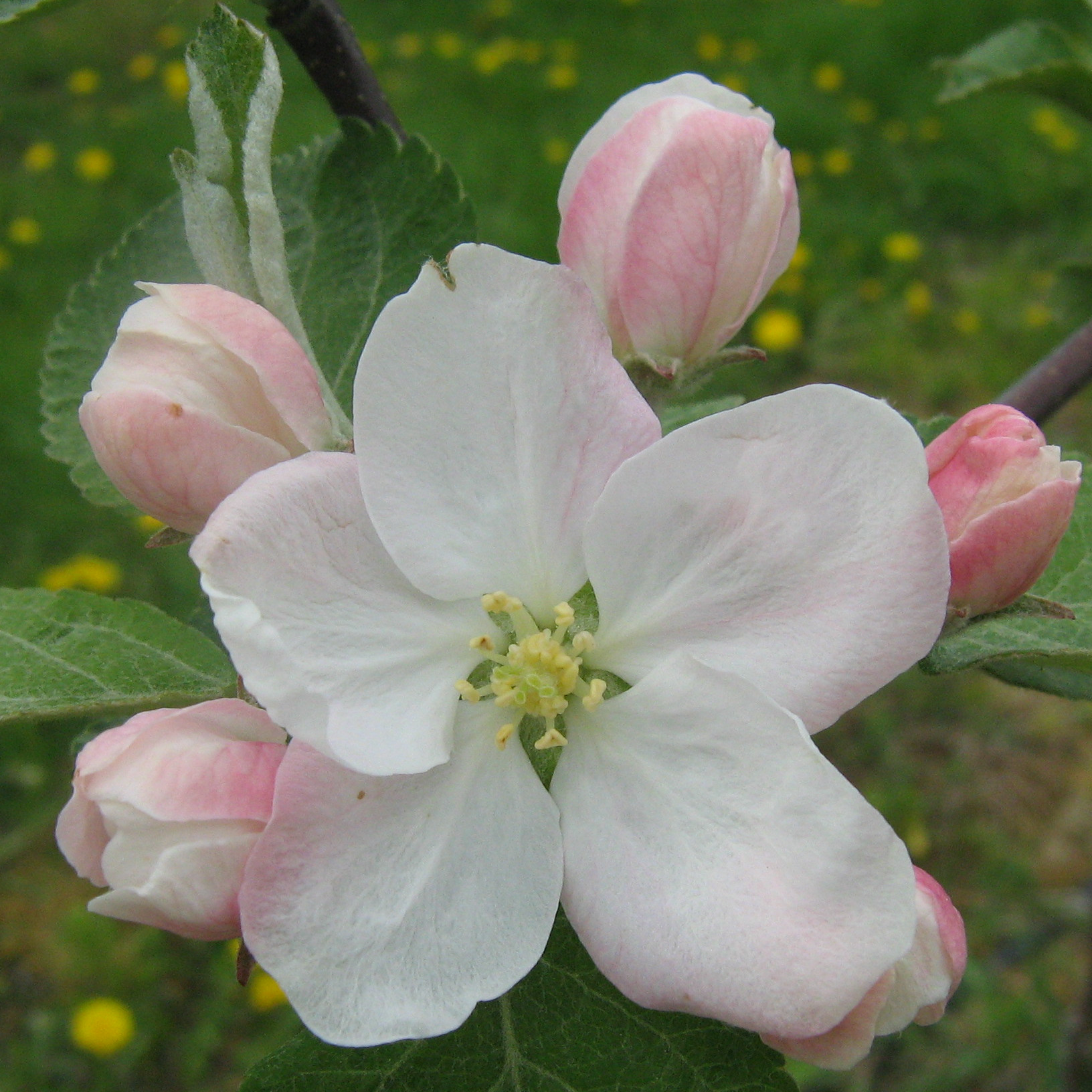 About the cultivar
Origin: Latvia, cross by R.Dumbravs ('Iedzenu' × 'Liberty'), breeders' rights (LV) – Institute of Horticulture (Dobele), 2018
---
Use : dessert
---
Tree : vigorous, with a tendency to bare wood
---
Winter-hardiness : in Latvia medium
---
Disease tolerance : resistant to scab (Vf/Rvi6), fruit rots
---
Type of production : productive, medium regular