Skaistis




In Lithuania – early winter cultivar.

Fruits medium large (128 g), globose cylindrical. Skin glossy, waxy, covered with bright red, during ripening becomes dark red. Lenticels pale, small. Fruits get color also in crown shade.

Harvest: the I decade of September.

Stores 4 months in cool storage.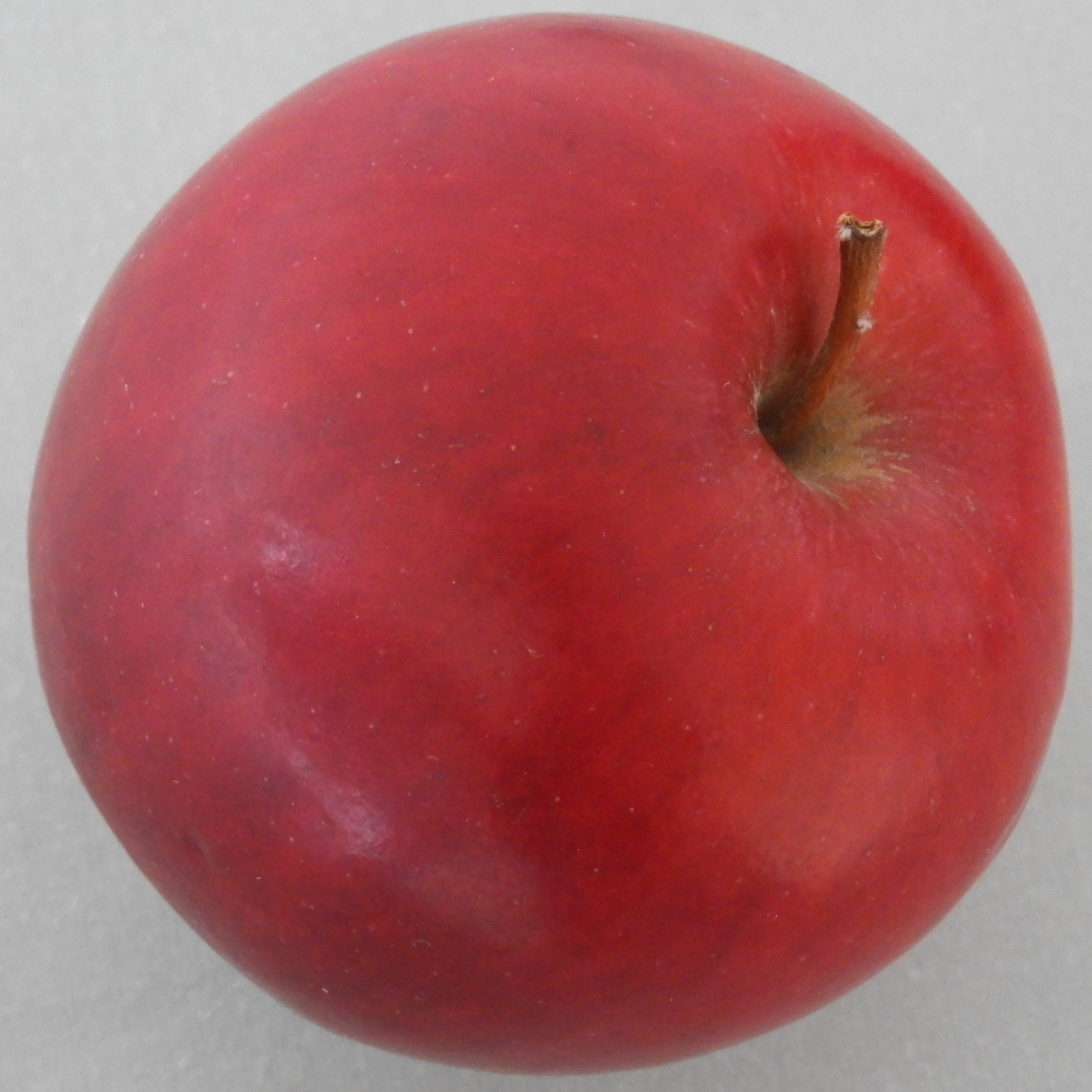 Stalk
long or medium long, medium thick
---
Stalk cavity : deep, narrow, regular funnel shape, russeted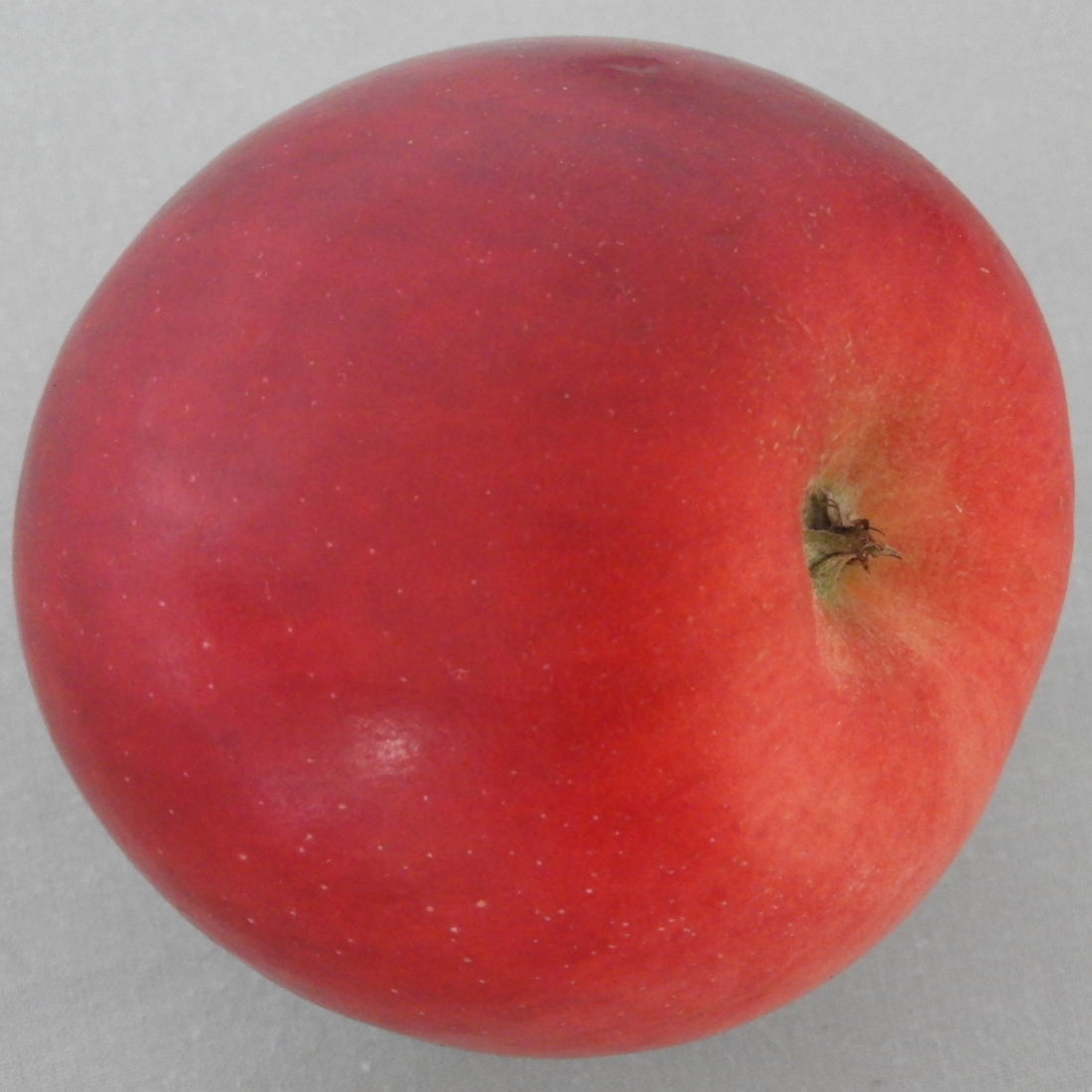 Calyx
close or semi open
---
Sepals : medium wide, greenish
---
Eye basin : medium deep, wide, ribbed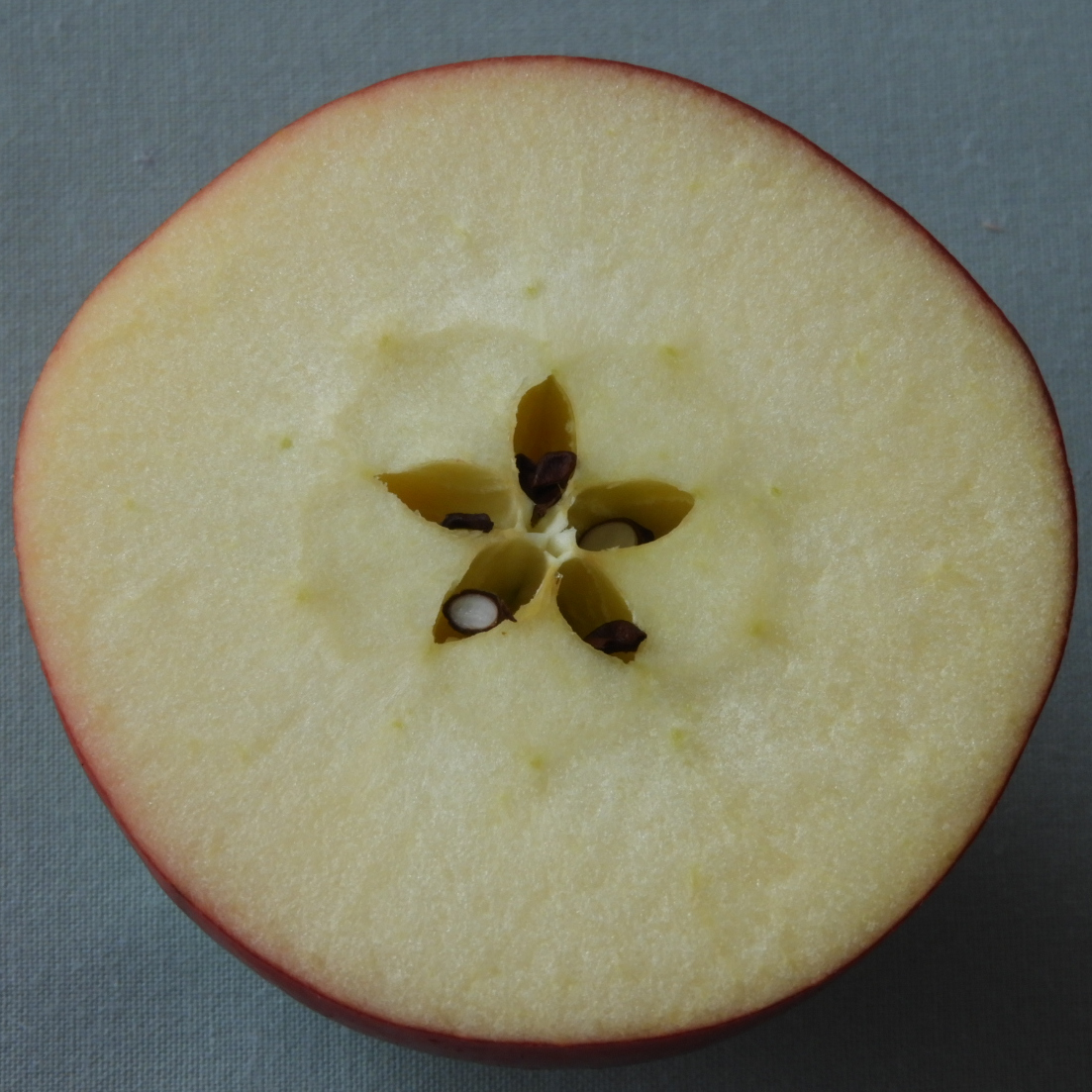 Flesh
yellowish, juicy, crisp
---
Brix : 12.5%
---
Seeds : medium large, acute
---
Flavour : acid sweet, very goodin Lithuania, only medium in Latvia
---
Firmness : 59 N/cm²
---
Seed locules : open, medium wide
---
Skin firmness : 191 N/cm²
---
Titrable acids : 0.5 %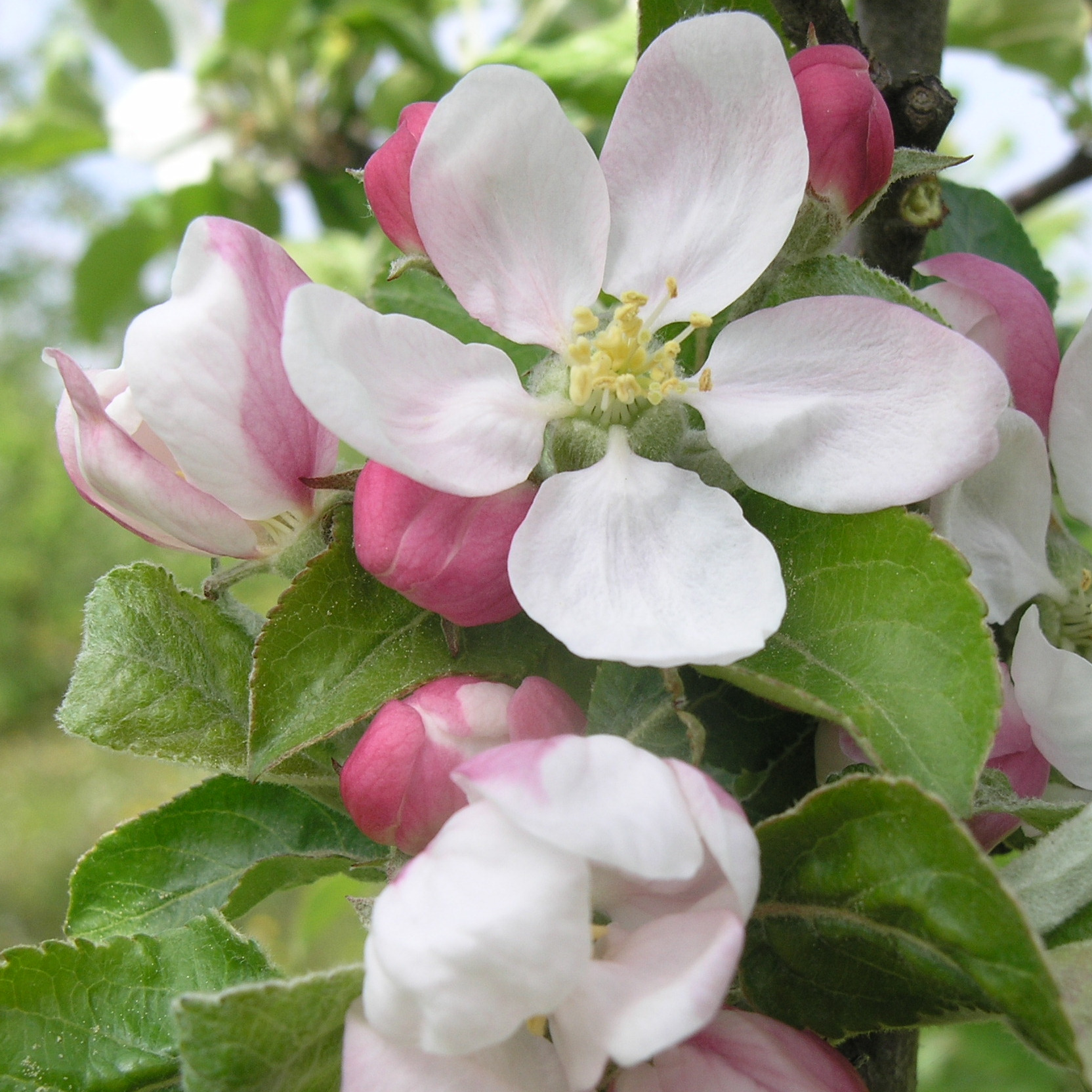 About the cultivar
Origin: Lithuania. Breeders: B. Gelvonauskis, D. Gelvonauskienė, A. Sasnauskas.
Cross combination: 'Katja' × 'Prima'.
Owner – Lithuanian Research Centre for Agriculture and Forestry, Institute of Horticulture (Babtai), 2013.
---
Use : dessert
---
Tree : medium vigorous, suitable to grow on roostocks MM.106, B.118, B.396, P 14, M.26, P 60, M.9.
---
Winter hardiness : good in Lithuania
---
Type of production : early, productive, annual bearing
---
Resistance to diseases : resistant to scab (Vf/Rvi6), apple blotch. Suitable for organic gardening.